Saturday, July 19, 2008
I've had some computer problems so posts are sporadic.

I've worked on Emerald Mermaid until my beads ran out. I've just made my first ever purchase on ebay (yay me!) so hopefully I'll have this finished soon.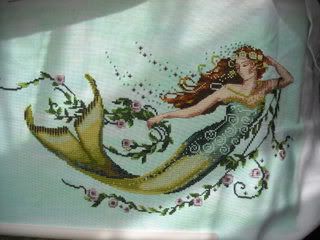 I've been somewhat obsessively stitching on the Fractal. I want it finished so my stash can have all it's colours back and I can start something new.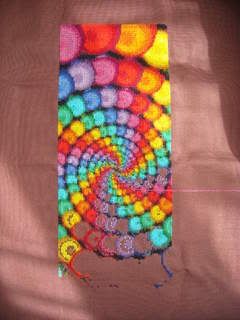 This is what I'm working on now.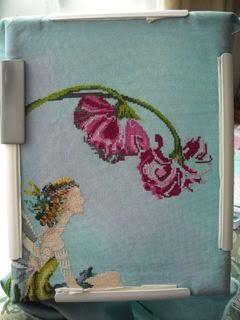 Posted by Lorna at 7:47 AM 1 comments

Labels: Bliss Fairy, Cross Stitch Collectables, Emerald Mermaid, Fairies, Fractal bookmark, Mermaids, Mirabilia, Stitching, WIPs
DD16 finished something! Yay!! This was started about three or four years ago and only part of one leg was stitched before she lost interest and put it away. She suddenly decided to get it out again and after just three days of solid stitching she finished it!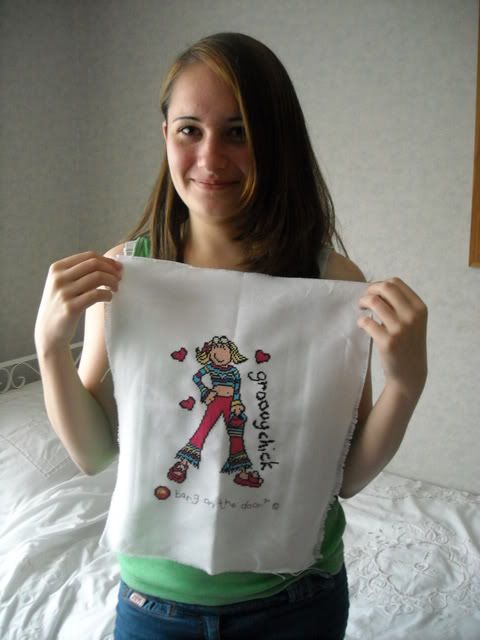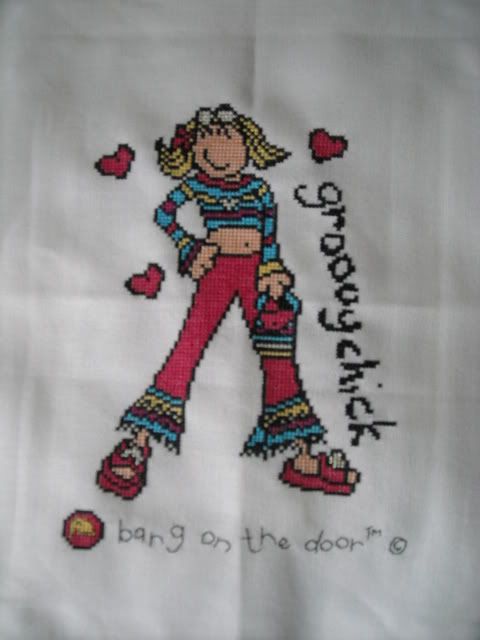 Posted by Lorna at 7:44 AM 3 comments