Wednesday, May 21, 2008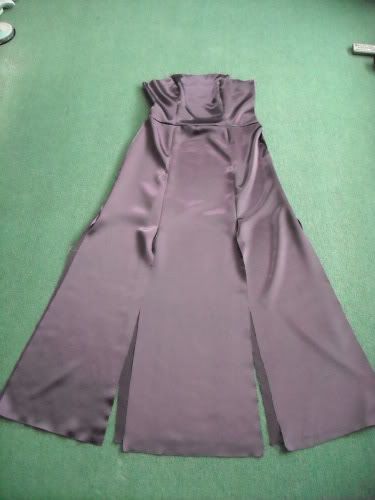 Fabric is crepe back satin in a gorgeous purple that this pic doesn't do justice.

This is the pattern.
Tuesday, May 13, 2008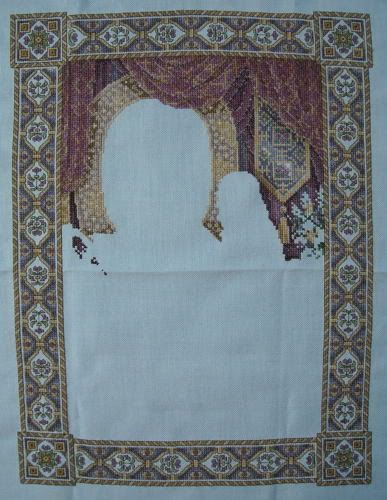 Posted by Lorna at 3:45 AM 1 comments

Labels: Lady Of Shallot, Stitching, TW, WIPs
Walk down into the valley, which lies at the bottom of the hill on the other side and one can soon see Goram's Soap Dish by the Henbury Trym. Looking up from here to the right of the rock face and carved into the rocks is the shape of a chair, known as Goram's Chair. Here, the legend is that Goram and Vincent, (Ghyston), both fell in love with Avona, (Avolon), a Wiltshire born merry bell. Avona promised to marry the giant who could first drain the great lake, which then stretched from Bradford-on-Avon to Rownham Hill. Goram chose to dig his way through the Henbury Hills, while Vincent opted for the Durdham Downs. The work was hot and thirsty and Goram, having drunk a little to much beer, soon fell asleep in his favourite stone-winged chair. Vincent furiously dug his way through to Sea Mills and so claimed the fair Avona. Avona gave her name to Vincent's Avon Gorge, while poor old Goram, his heart broken, hurled himself into the Severn where his head and shoulder can still be seen poking out of the mud as Flat Holm and Steep Holm.
http://www.themodernantiquarian.com/post/55887/weblog/
Gorams Soap dish
Gorams Chair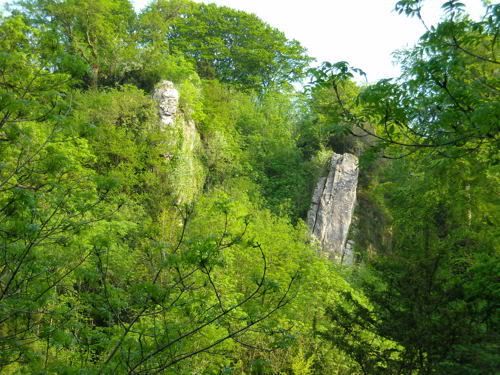 View from Gorams Chair, looking down on Gorams Soap Dish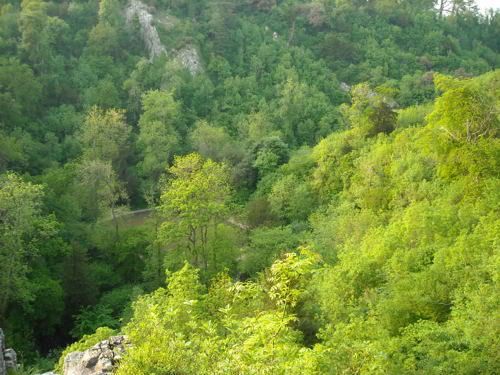 View from Gormas Chair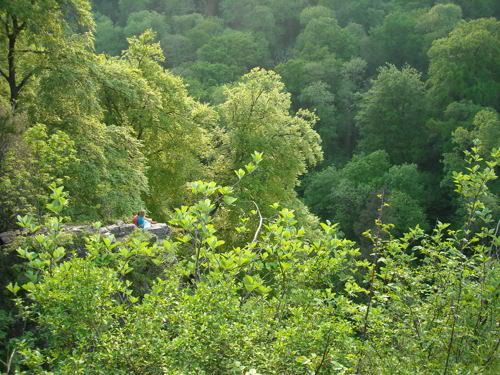 Rustic Cottage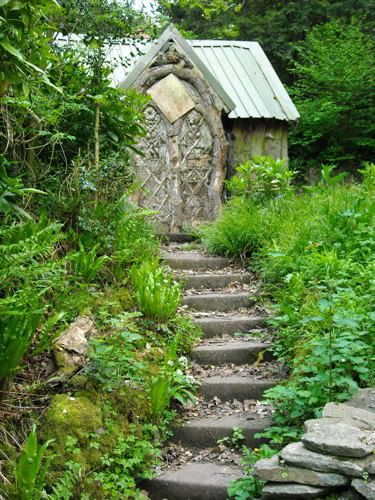 Posted by Lorna at 2:29 AM 2 comments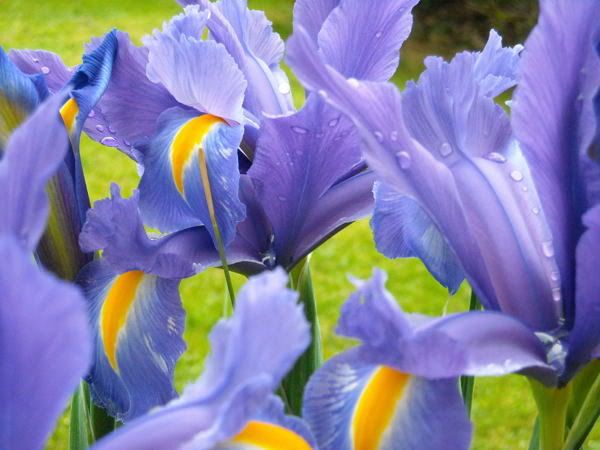 Posted by Lorna at 2:28 AM 1 comments

Labels: Garden
Thursday, May 1, 2008
Posted by Lorna at 7:40 AM 2 comments

Labels: Bliss Fairy, Fairies, Mirabilia, WIPs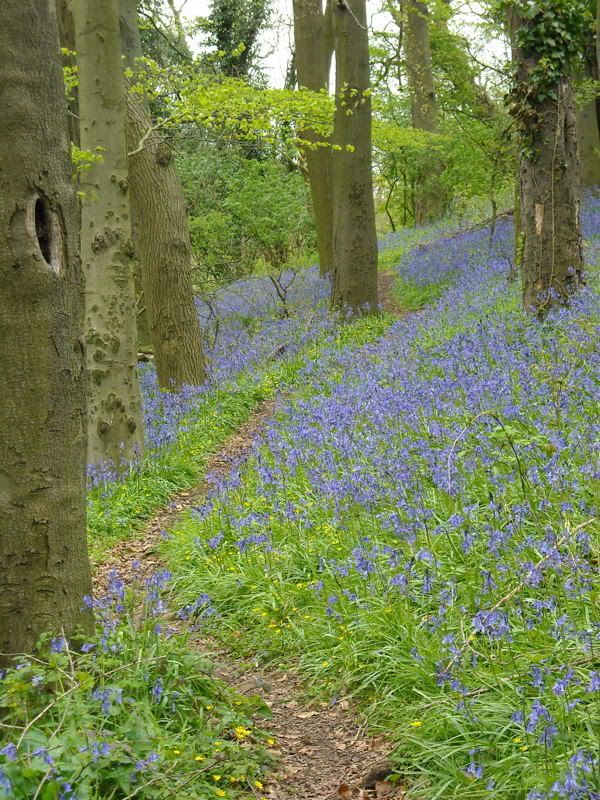 Posted by Lorna at 7:39 AM 1 comments

Labels: Days Out