It's been a while since I posted progress pics. I have been working on Fractal #141 for the last three weeks.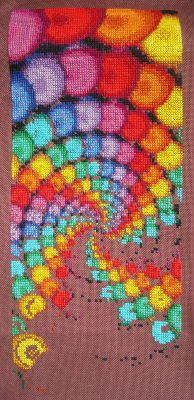 I'm giving it a rest while I work on Emerald Mermaid.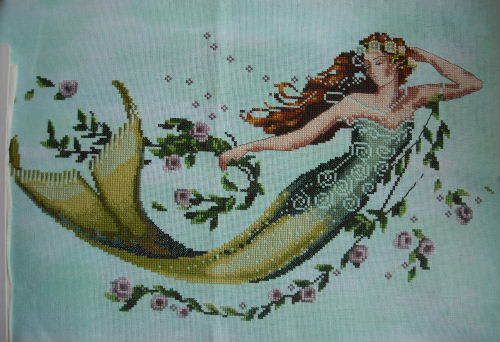 I've actually frogged the beads in this pic and started again, stitching them on with a half cross instead of a full one, so that they fit better. I was planning on finishing her but I think that I'm going to run out of the ivory beads. I'll do as much as the beading as I can and then go back to the Fractal. I want to finish it because it uses so many colours, I'm getting mixed up if I stitch on something else or start something new, robbing Peter to pay Paul. I want to get it out of the way, so that I can start something new. I want to get most of my WIPs out of the way and start afresh.