DDL15 and DDJ11 have gone away with their grandparents this weekend. (XFIL 70th birthday party). DH wanted to go somewhere today but as the weather forecast wasn't great, we didn't want to go too far. So DH, DDK7 and I went to Caen Hill Lock near Devizes.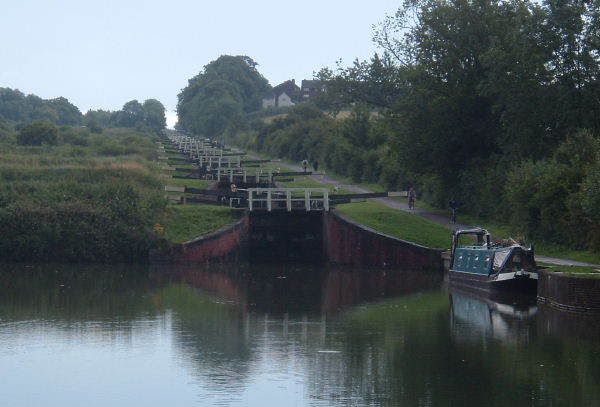 We walked down the hill to the bottom and on the way back up the heavens opened and we got absolutely drenched!

Other news: DDL15 did her weeks work experience in Woolworths this week. My bosses were so impressed with her that they gave her a gift voucher and offered her a Saturday job when she turns 16! I am a very proud Mum! :D

DDJ11 had her Prom. I can hardly believe that she is leaving primary school next week! Here she is all dressed up.