Yes, I know this blog has been quiet lately. I haven't stitched on anything for ages and life has been busy. I have been very quiet on a personal level for a long time too, but maybe now is a good time to spill some beans.

I left my husband six months ago, after years of unhappiness. After moaning about him and boring you all to the point where you were probably shouting at your monitor "For F***s sake, leave him!", I finally did. It felt great being free and at first while the weather was still nice, the two bedroom flat was great too. But as winter crept in, the lack of central heating and the noise from the selfish noctornal TV watching woman downstairs, things started looking not so great. We were overcrowded, cold and tired.

Then about a month before my six month lease was due to expire, with my landlady keen for me to take the flat on for another six months, and me feeling depressed at the thought of another six months in the flat, the letting agent I had signed up with phoned with details of two houses where the landlords had decided to take DSS in order to shift them. I looked at both and chose one closest to DDKs school.

After a couple of weeks of uncertainty, it turned out that the landlord had let the house to someone else without telling the letting agency. Just about to fall into despair, I learn that the other house is still available. It wasn't my first choice, as the smallest room has a problem that I am working around and it's further from DDKs school (but she is cycling and locking her bike up at school).

We moved in a week ago and I am so glad that we had this house now. I love it! And its directly opposite the woods I love walking in.

Fireplace in living room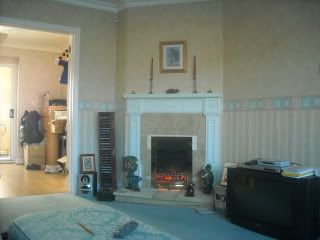 Dining room. Still sorting things out and living around boxes.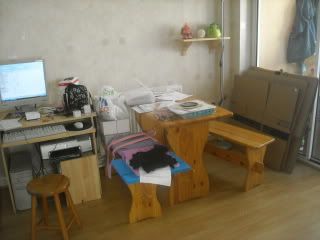 View of the hill at the top of the woods taken from my bedroom window. (Not a good pic)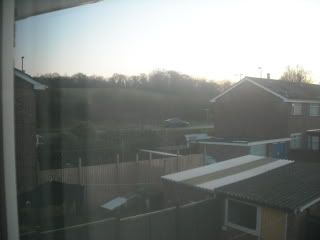 The best thing is that it's a five minute walk from the house of the chap I'm seeing (Shh, I didn't say that) lol

Ruby Grace Elizabeth arrived weighing 9lb 2oz on 17 November. My brother and his SO are remembering how much hard work newborns are. :D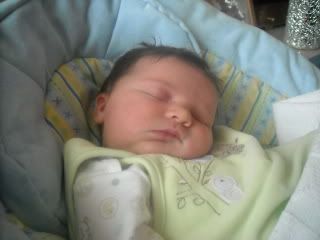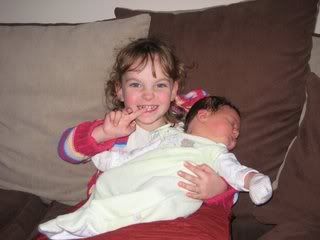 I have to rediscover my stitching mojo so that I can finish her birth sampler.

Mediation has finished and the Deed of Separation signed. I am officially separated. :D