Tyndale Monument is at the top of a hill in North Nibly, near Wotton-Under-Edge, Gloucestershire.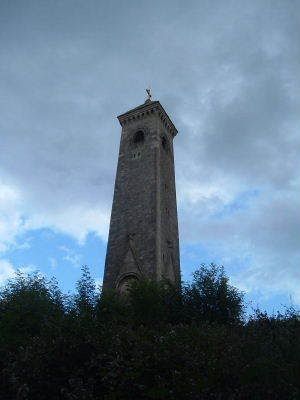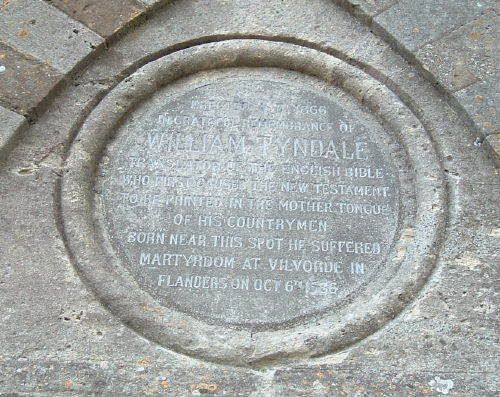 ERECTED A.D. 1866
IN GRATEFUL REMEMBRANCE OF
WILLIAM TYNDALE
TRANSLATOR OF THE ENGLISH BIBLE
WHO FIRST CAUSED THE NEW TESTAMENT
TO BE PRINTED IN THE MOTHER TONGUE
OF HIS COUNTRYMEN
BORN NEAR THIS SPOT HE SUFFERED
MARTYRDOM AT VILVORDEN IN
FLANDERS ON OCT 6 1536

View of the River Severn and both Severn crossings.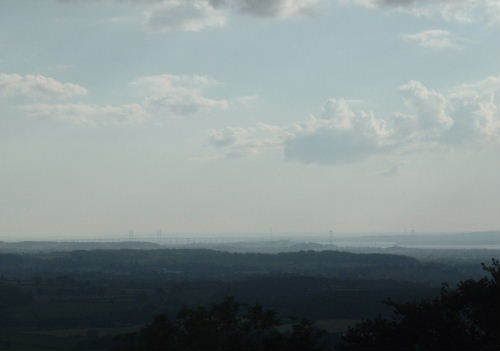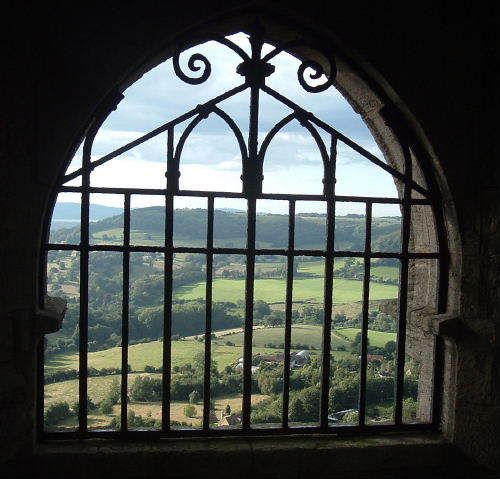 Dark, narrow and scary steps.